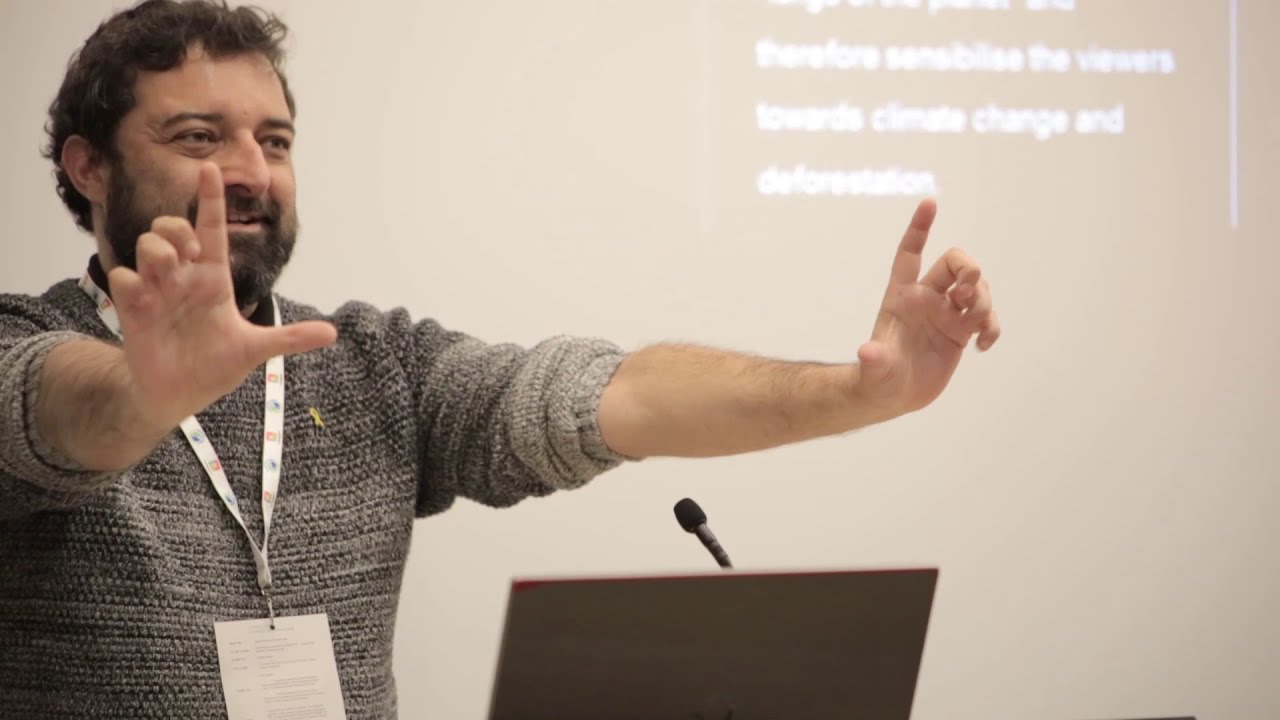 Terres LAB is aimed to explore the new trends in using audiovisual to communicate and explain tourism experiences, as well as to highlight the importance of film tourism in contemporary destinations. Framed in Terres Festival, the conference intends to provide an academic-professional and multidisciplinary space for exchanging theoretical research, best practices and case studies in tourism audiovisual and all sectors involved.
The congress TerresLAB will take place on September 8th at the SB Corona hotel in Tortosa.
Program
9:00 – 9:30 Accreditations
9:30 – 10:00 Opening
10:05 – 10:45 1st Keynote Speaker – Eugeni Osácar "Film tourism as a key marketing factor for destinations"
10:45 – 11:15 Coffee Break
11:15 – 12:00 2nd Keynote Speaker – Abby S. Waysdorf – Fan Sites: Film Tourism as a Fan Practice"
12:05 – 13:15 Round table 1: Film tourism as a tourist experience
Sergio García, Sad Hill Cultural Association – Burgos Film Commission
Laura Tejerina, creator of the Cineturismo.es website
Moderator: Esther Velasco
13:20 – 13:50 Tourism Audiovisual Projects Case Studies
Somontano wine route
Responsible travel video game – Terres Landscape and Travel Communication & Escola Pia de Barcelona
Terres Check-In
14:00 – 15:15 Lunch
15:30 – 16:30 Communications
Cinema and tourism in Argentina – Florencia Cittadini
Good practices for the promotion of film tourism. The cases of the United Kingdom and New Zealand – Esther Velasco
Barcelona and the series – Sergi Figueras, Irene Martín, Judit Martínez and Júlia Rusiñol
The Changing Socio-Economic Relations between Switzerland and the Bollywood Film Industry – Hanna Janta
16:35 – 17:45 Round table 2: The current state of research in tourism and audiovisual in Spanish universities
Antonia del Rey Reguillo – University of Valencia. Creator of the International R&D Group CITur (Cinema, Imaginary and Tourism)
Agustín Gámir and Carlos Manuel Valdés – Carlos III University. IPs of the FACES R&D project.
Maria del Carmen Puche Ruíz – University of Seville.
Salvador Martínez Puche – University of Murcia.
Moderator: Eugeni Osácar
17:50 Closing
Registration. Standard
Registration. Student
Topics
Film tourism and sustainable management of destinations
Film tourism, landscape and tourist image
Film tourist: motivations and profile
Audiovisual and promotion of destinations, services and tourism products
Innovation in tourism communication
Relevant dates
To participate in TerresLAB, please keep in mind the following deadlines for sending in abstracts and papers:
May 16, 2021 Deadline for sending abstracts
May 31, 2021 Communication of accepted abstracts
June 30, 2021 Deadline for advanced registration
September 1, 2021 Limit for sending accepted communications
September 8, 2021 TerresLAB
Send the complete communications to the email papers@terreslab.com, according to the template and date established for it. Check Submission of abstracts and papers for further information.
Submission of abstracts and papers
Papers presented to TerresLAB must deal with any of the conference's topics and will be anonymously peer-reviewed by the scientific committee. The selected papers will be presented orally during the TerresLAB 2021 and published in the proceedings with ISSBN.
All attending authors of the selected papers must be registered as attendees and have to pay the corresponding fee. In the case of papers with different authors, at least one of the authors must attend the conference. The registration fee can be consulted through this link.
TerresLAB 2021 accepts papers and presentations in English, Catalan and Spanish.
Abstract submission: an abstract (max. 300 words) must be submitted through the Easychair platform using the following link.
The abstract must include introduction, objectives, methodology, results and conclusions. It will be peer-reviewed by the scientific committee, and the authors will be informed of their acceptance or not for the presentation in TerresLAB 2021.
Full paper submission: The authors of those papers that have been accepted must send the entire article to the email: papers@terreslab.com. For writing the papers, the following template must be used.
Opportunities for publication
All the papers presented in this edition of TerresLAB will be published in a proceedings book with ISBN. Besides, the best papers selected by the Scientific Committee will be offered to publish in Tourism & Heritage Journal.
Tourism & Heritage Journal is a peer-reviewed academic journal which aims to share academic knowledge about cultural and heritage tourism. The main research lines of THJ are Cultural Tourism, Educative Tourism, Media & Literary Tourism and Gastronomic Tourism.
In this sense, the journal welcomes papers about Tourism coming from diverse disciplines such as Heritage & Museum Studies, Sociology, Anthropology, Cultural Geography, Cultural Studies, History, and Gastronomic Studies. 
Tourism & Heritage Journal is indexed in DOAJ, Latindex and Dialnet. Further information in the journal's website.
SCIENTIFIC COMMITTEE
Dra. Isabel Sarabia – UCAM
Dra. Cláudia Henriques – Ualg
Dr. Eugeni Osácar – CETT-UB
Dr. Francisco Dias – CiTUR
Dr. Graham Busby – University of Plymouth
Dra. Saida Palou – UdG
Dr. José Antonio Fraiz Brea – Universidad de Vigo
Dr. Antonio Martínez Puche – Universidad de Alicante
Dra. Abby Sophia Waysford – Utrectht University
Dra. Alexandra Georgescu – CETT-UB
Dra. Nayra Llonch – UdL
Dr. Jordi Arcos Pumarola – CETT-UB
Dr. Enric López C. – CETT-UB
Dr. Stijn Reijnders – Erasmus University Rotterdam